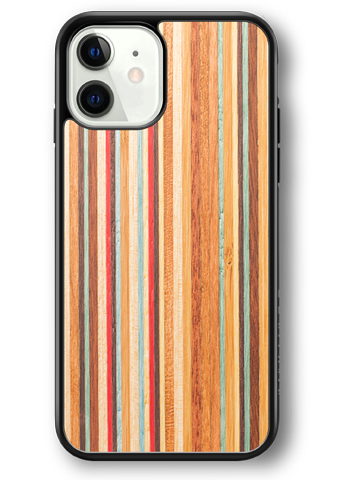 NATURALLY UNIQUE. STYLISHLY SUSTAINABLE.
Crafted from genuine hardwoods to protect your phone from the tests of time and nature. Paired with our black snap case, the wood collection is the perfect blend of long-lasting protection and originality.
The low profile, snap-fit construction paired with ultra slim silicone makes this the slimmest wood iPhone case on the market.
Features

Genuine

Soft Touch

Strong
Sharp Woodgrain Case!
Sharp case. At first I thought it was a bit masculine for me but decided to buy the case for winter.
Almost perfect
I love my recover case, but I would like it to be MagSafe compatible, but I wold recommend it without a doubt!!!
iPhone 13 pro case
I've had many Recover cases over the years. Some have endured longer than others but I much prefer the wood material vs plastic, etc. Protection has been great when I've dropped the phone.
This case had a blemish on the wood grain that when I used a finger mail to remove left a small white mark.
Repeat customer!
I was given a Recover wooden case when I had an iPhone 4 back in 2013 and soon realized this was the best case I had ever owned. Every time I've updated phones, I immediately order a new Recover case (this is number 5)! So many little things about the design make it perfect—the material, raised edge just above the screen, slim design, impressive shock absorption. I've only gotten positive comments about having a wooden phone case. It's masculine and modern at once. Forever a repeat customer!
Already wearing and chipping
Look good when I got it but didn't feel it had any finish on it. Less than three weeks and already some damage and wear. Looked nice for about two weeks.